Welcome to the Novak & Haar Jazz page!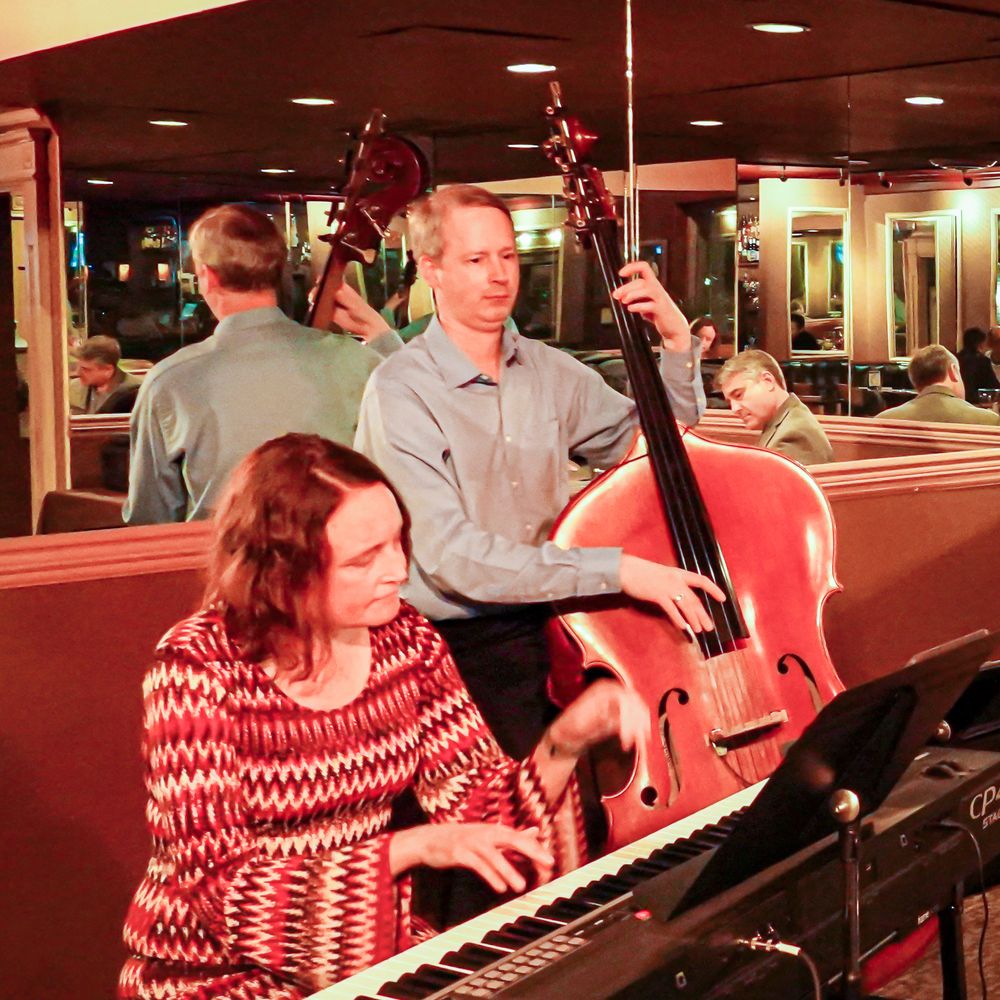 Biography
Novak & Haar Jazz is a piano-driven jazz combo which, at its core, consists of Jennifer Novak Haar, piano, and Mark Haar, bass.  They play as a duo but often as a trio, adding Doug Montera on drums.  They also work with many singers and horn players in the Omaha area and can expand to a quartet or even larger combos.  They are the backup band for singers Julie Baker and Mary Carrick, both on the Nebraska Arts Council touring artist roster.
Both versatile musicians, the duo plays jazz standards, and jazz-influenced pop, R&B and even a few country tunes.  They perform at concerts, restaurants, weddings, and parties throughout Nebraska and have a large following.
For booking information, you can either email by clicking on the contact button above or through the contact page. To join our mailing list for information about upcoming gigs, please sign up on the home page.